I can still remember the look on my doctor's face when she asked me for my family's medical history. All she saw was this teenage girl sitting in front of her; I can tell you she did not expect the laundry list of information that came out of me. I rattled off all the information I knew starting with my great grandparents. When I was finally done and she realized I caught her looking at me strangely, she was quick to explain, "Most people don't know more than their parent's medical history…"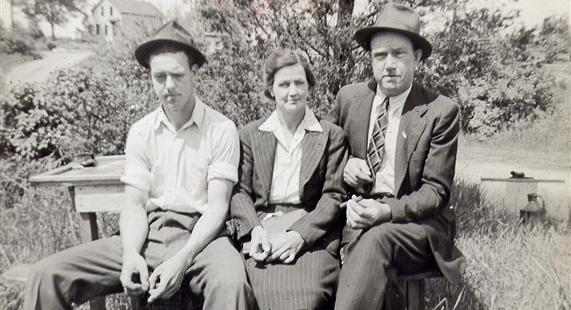 At that point I had been into genealogy for several years and even as a kid it didn't take me long to see a pattern in my family's medical history. Sitting with my grandparents talking about ancestors I had never met, it was only natural to eventually ask how they passed. After awhile I even made a habit of asking my grandparents about illnesses they or their family members had suffered from. Eventually I started to get my hands on death certificates and I made note of the cause of death listed on each record.
From the research I had done, I learned there are several things that my family and I needed be aware of. For the men in my family heart attacks at a fairly young age are not uncommon. While one of my great grandmothers lost her battle with breast cancer, another beat cervical and ovarian cancer. Then there were a few things that affected both men and women in my family, namely other forms of cancer, diabetes and Alzheimer's.
Although all of this may sound depressing, it is important information to know since there are several medical conditions that are believed to be hereditary. Some of these conditions include high blood pressure, high cholesterol, diabetes, breast and ovarian cancer, glaucoma, Alzheimer's, allergies and depression.
It is also not uncommon, whether caused genetically or environmentally, that things like alcoholism, drug abuse and learning disabilities have also been found to run through families.
I encourage people to keep record of their family's medical history, not only will it add to your research, it could save your life or the life of a loved one. Look into your ancestor's death records, sit with your family, ask questions, record the information and share your findings. Knowing what has afflicted your family in the past will give you and future generations a chance at prevention.